[website almost done]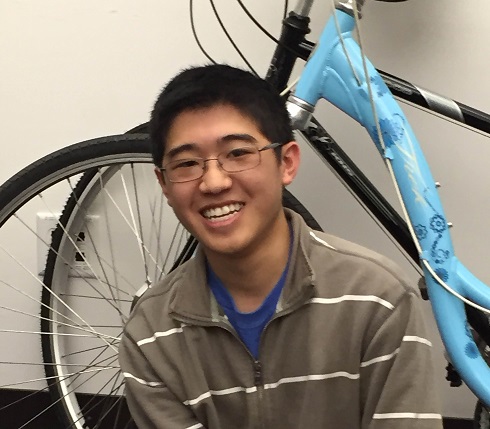 == paxia@cs.jhu.edu | 🇨🇻 | github: pitrack ==
I am a second year PhD candidate at JHU's Center for Language and Speech Processing working with Benjamin Van Durme. I'm interested in noisy/web data, dialogue, and machine learning.
I also enjoy writing and solving puzzles, biking, rock climbing, and playing (board, video, and social deduction) games.
Consensus for Multi-Parallel Corpora: An English Bible Study
Patrick Xia and David Yarowsky
In
IJCNLP
(2017)
=
pdf
slides
code
=
CoNLL-SIGMORPHON 2017 Shared Task: Universal Morphological Reinflection in 52 Languages
Ryan Cotterell, Christo Kirov, John Sylak-Glassman, Géraldine Walther, Ekaterina Vylomova, Patrick Xia, Manaal Faruqui, Sandra Kübler, David Yarowsky, Jason Eisner, and Mans Hulden
In
CONLL
(2017)
=
pdf
website
=
In roughly reverse chronological order. Note that some projects were hacked together within a couple of days, while others over the course of a year.
- (2016) a simple word vector implementation of a
codenames
game AI
- (current) a from-scratch attempt to construct something in CSS/HTML
(Senior Honors Thesis) - (2016) learning morphology with LSTMs + context
(15-418 final project) - (2016) monte carlo tree search solver for
pathery
(
github
)
(Independent study) - (2015) collected annotations and tried to learn relationships between fictional characters.
I write puzzles (Galactic Puzzlehunt, formerly for PuzzlehuntCMU) and participate in MIT Mystery hunt and other hunts near me. This is an incomplete list. A complete list and personal hunting history might be found here.
I like taking pictures that have contain a unique sight or tell an interesting story. One day I'll stop uploading them to Facebook and they may appear here instead. If you are my friend on Facebook, you should be able to see my albums Seattle XIV (2014) and Yoshi's Story (2017+). The 100+ photos from 2016-present are now desktop background images and I'm too lazy to curate them into a single album. You might be able to see them when you walk past my screen!
Some more serious
notes
I've taken on language, computer science, machine learning, and math.
Some random (raw)
thoughts
I've had on puzzles, games, and other miscellaneous topics.