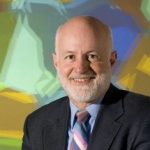 Robert L. Constable heads the Nuprl research group in automated reasoning and software verification, and joined the Cornell faculty in 1968. He is known for his work connecting programs and mathematical proofs, which has led to new ways of automating the production of reliable software. Professor Constable is a graduate of Princeton University where he worked with Alonzo Church, one of the pioneers of computer science. Professor Constable stepped down as the Dean of the Faculty of Computing and Information Science at Cornell University, serving from 1999 – 2009. CIS is a college-level unit created to advance Cornell's academic and research initiative in computing and information science.
---
Nick Culbertson is the CEO of Protenus, a Baltimore-based artificial intelligence company that specializes in healthcare compliance analytics. Prior to co-founding Protenus, Nick was a Fellow a the Institute for Critical Infrastructure Technology and a medical student at The Johns Hopkins University. Nick served eight years as a US Army Special Operations "green beret" where he specialized in human intelligence network development and analysis. In 2012, Nick received his bachelor's from The Johns Hopkins University. Nick is an active member of Baltimore's non-profit community as an Albert Schweitzer Fellow and a board member for The 6th Branch, a veteran-led community revitalization organization.
---
Susan B. Davidson is the Weiss Professor of Computer and Information Science at the University of Pennsylvania, where she has been since 1982. Her research interests include database and web-based systems, scientific data management, provenance, crowdsourcing, and data citation. Davidson received a bachelor's in mathematics from Cornell University in 1978 and a master's and PhD in electrical engineering and computer science from Princeton University in 1980 and 1982, respectively.
---
Melanie Dorn is an Executive Director at Morgan Stanley Wealth Management. She is a manager in Field Management Technology, currently focused on Financial Advisor Compensation and Solutions Architect for Investment Solutions Technology. Melanie earned a BS in Computer Science from Johns Hopkins University. Prior to joining Morgan Stanley in 2015, she held several leadership positions in technology at UBS and Prudential Securities, designing and implementing new systems allowing financial advisors to expand their business for the firms.
Melanie won the FinTech Futures Tech Leadership Award at the 20th annual Banking Technology Awards, and was named a 2019 Transformation Leader of the Year Finalist at the Women in IT Awards.
---
David B. Enabnit received his B.S., M.S. in physics from The Ohio State University and his M.S. in computer science, and a M.S. in business from Johns Hopkins University. Enabnit was formerly Technical Director of the Office of Coast Survey in the National Oceanic and Atmospheric Administration, where he; handled technical and management responsibilities for computer assisted cartographic system development and deployment; technical and business responsibility for print-on-demand development and commercialization; and served as Head of U.S. delegation to international standards setting body for marine navigation data and systems. He was also a Lieutenant Colonel, U.S. Army Reserve with duty station as staff to the Director of Army Research. Enabnit is now retired and exploring other interests.
---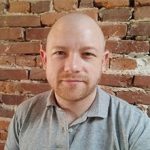 Jacob Green is a technology entrepreneur, based in Baltimore MD. He is a partner in SpreadConcepts LLC, a boutique consulting firm which develops advanced, research-based technology to address real-world problems in distributed systems and networking. He is one of the founding technical team members of LTN Global Communications where he currently serves as Director of Engineering. He co-founded D-fusion an early business intelligence web crawling firm. He holds BS ('99) and MS ('00) degrees from Johns Hopkins Department of Computer Science, as well as BA ('99) in physics.
---
Colin McCarthy is the co-founder of Nebula Research And Development, a quantitative hedge fund, where he applies statistical models to the financial markets looking for novel investment opportunities. Prior to his current role, Colin was a trader at Cubist Systematic Strategies for nine years, where he built out a statistical arbitrage & volatility trading business. During his career in the financial markets, Colin has also managed capital at several other firms including Fortress Investments, SwissRe Financial Products, and Tesseract Capital. He also worked in the technology sector for Warp Solutions, a startup focused on building distributed networking infrastructure software. He received a BS in computer science in 1998 from Johns Hopkins University and received an MS in computer science from Stanford University in 2000.
---
Cristina Nita-Rotaru is a professor in the Khoury College of Computer Science at Northeastern University. She co-directs its Network and Distributed Systems Security Lab and is a founding member of the university's Cybersecurity and Privacy Institute. Prior to joining Northeastern University in 2015, she was a faculty member at Purdue University (from 2003). Nita-Rotaru is the recipient of several awards for her work in dependable and secure network protocols in distributed systems. She is a member of the International Federation for Information Processing's Working Group on Dependable Computing and Fault Tolerance and the steering committee of the ACM Symposium on Access Control Models and Technologies. She is additionally the vice-chair of the IEEE Technical Community on Dependable Computing and Fault Tolerance and is the chair of the steering committee of the Internet Society's Network and Distributed System Security Symposium. Nita-Rotaru earned a PhD from Johns Hopkins University in 2003.
---
Cleve Pasarell, Engr '04, is Vice President of Engineering at 6sense, a B2B marketing and sales technology company based in San Francisco. At 6sense he manages advertising technology, works with the Interactive Advertising Bureau, and helps coordinate engineering strategy, process, and security. Prior to joining 6sense, Cleve founded and served as CTO of Granite Media, a marketing and advertising platform dedicated to generating new readership and revenue for publishers. Cleve also is a founder and board member of Big Edition, a publishing company, and is a serial angel investor.
---
Joe Pistritto is a SRE Engineering Director in the San Francisco office where he is the Site Lead. He manages teams running the base infrastructure for Google's services including setup and teardown of cluster software infrastructure. Before that he worked in global infrastructure planning at Google and was VP of Engineering at several Bay Area startups as well as at Oracle in his life before Google. Joe is a graduate of Johns Hopkins University in Baltimore, Maryland with a BS and MS in electrical engineering.
---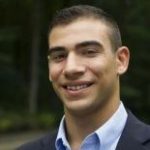 Noah Presler is an Associate Product Manager at Google/Alphabet Inc. He co-founded and co-created Semester.ly, a platform that makes college more collaborative and stress free by bringing technology to difficult areas like course registration. It is used regularly by thousands of students at the Johns Hopkins University. Noah graduated from the Whiting School of Engineering in 2017 with a Bachelors of Science in computer science and minors in both applied mathematics and statistics and entrepreneurship and management. He hopes to combine these diverse subject areas to create impactful technologies that improve people's lives at scale.
---
Kumar Ramaiyer is the CTO of Workday's Planning Business Unit. Based in Cupertino, California, he has focused on planning and analytical problems for the last 20 years at Workday, Oracle, and a startup company later acquired by Oracle. His recent interests include using machine learning and data science to create intelligent plans for different domains and the use of conversational and generative artificial intelligence to improve the overall planning experience. Ramaiyer received his PhD in computer science from Johns Hopkins University in 1996.
---
Gary Siegel is the Executive Vice President, Delivery and Operations at FAST Technology, a Policy Administration Software Company, operating across the Life insurance Industry. He is responsible for Customer and Product Delivery and is committed to making each and every FAST Implementation a success in the eyes of our customers. A hands‐on leader, Gary holds a patent and has won a number of Quality and Innovation Awards. A 1988 Graduate of Johns Hopkins, with a Master's Degree in computer science and a Bachelor's Degree in computer engineering.
---
Sandeep Singhal is Senior Director of Engineering for AI Systems at Meta (formerly Facebook), leading shared training, model processing, inferencing, and serving infrastructure. He previously led the company's Storage infrastructure, powering product, analytics, and machine learning. He has held leadership roles at Google (leading Cloud Storage), Microsoft (GM for Bing Maps and Local Search, Internet Explorer, and Windows Networking), and IBM (Chief Architect for Pervasive Computing Division). He co-founded ReefEdge Networks, a pioneer in wireless LAN security, mobility, and management products. He has served on advisory panels supporting the Defense Advanced Research Projects Agency (DARPA), the National Research Council, and the European Commission. His credits include 78 issued patents and dozens of publications, including three books. Sandeep holds MS and PhD degrees in Computer Science from Stanford University, as well as Bachelor's degrees in Computer Science, Mathematical Sciences, and Mathematics from Johns Hopkins University.
---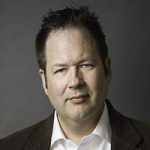 Jim Williams is the CEO of Siemens Molecular Imaging and is based in Knoxville, TN. Prior to that he was seven years in Germany with Siemens responsible for interventional X‐ray imaging. He received his PhD from JHU in 1998, working in the field of medical imaging and his undergraduate and masters degrees from Rice University.