Congratulations to Revelie Niles, Academic Program Administrator, Department of Computer Science on receiving the Excellence Award.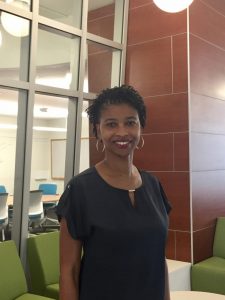 The Whiting School of Engineering's annual Staff Recognition Awards provides colleagues and leadership an opportunity to recognize the hardworking and talented staff who advance WSE's mission, who demonstrate superior leadership, and who motivate and inspire those around them. The virtual award ceremony was held on June 10, 2021.
Niles is primarily responsible for the day-to-day running of the graduate programs for the Department of Computer Science and Information Security Institute. She assists students with the administrative aspects of the Master's programs, ensuring they are supported from admissions through graduation.
Congratulations to all the awardees and Department of Computer Science nominees, including Steve DeBlasio, LAN Systems Specialist and Assistant Systems Administrator and Kim Franklin, Academic Program Administrator, who were both nominated for an Excellence Award.