Sing Chun
---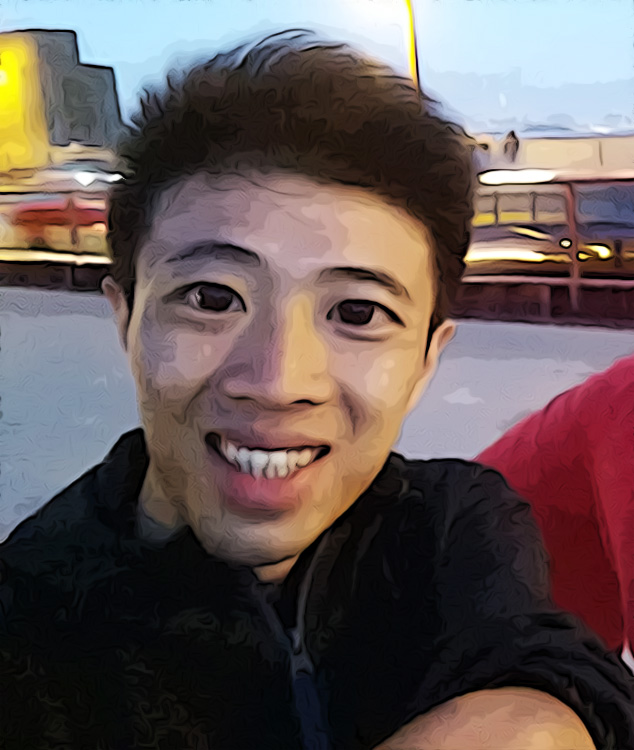 I'm currently a Ph.D. candidate at JHU, interested in Geometry Processing and Medical Augmented Reality research and supervised by Prof. Misha Kazhdan and Prof. Nassir Navab. The mathematics of differential geometry and geometric algebra genuinely caught my attention during my Ph.D. study. They have led me to today research on shape correspondences. I enjoy very much coding, gamingi, and playing badminton, which I can do all day! Whenever I have any chances, I will go abroad to explore different cultures, meet new people, and exchange life stories; however, I am not good at keeping contact. I believe friendship is always as pure as distilled water. We laugh or cry together because our hearts or minds resonate. I hope one day we will meet somewhere in the world and share our life experience.
Education
---
Johns Hopkins University
Jan 2016 - Now
Jan 2016 - May 2017
Ph.D. Computer Science
M.Sc. Computer Science
Technische Universität München
M.Sc. Biomedical Computing
The Chinese University of Hong Kong
Sep 2006 - May 2010
Sep 2006 - May 2009
B.Eng. Information Engineering
B.Sc. Mathematics
Teaching
---
Johns Hopkins University
Instructor
Co-instructor
Teaching Assistant
Technische Universität München
Course Assitant
Experience
---
Balgrist University Hopistal
Intuitive Surgical Inc.
CG & Viz Software Engineer
ASM Pacific Technology Ltd.