Linux Kernel 2.6.29 + tux3
In this section we are going to explore a certain version of the Linux Kernel, the tux3 branch from March 14, 2009. This version contains the Linux tree up to March 10. The 2.6.29 was released on March 23 so this is not exactly the final version. I picked it because it contains btrfs and, at the time of writing this report, it is the latest one that was published by Daniel Phillips, the creator of the tux3.
The rest of this section is made up exclusively of figures accompanied by extensive captions.
---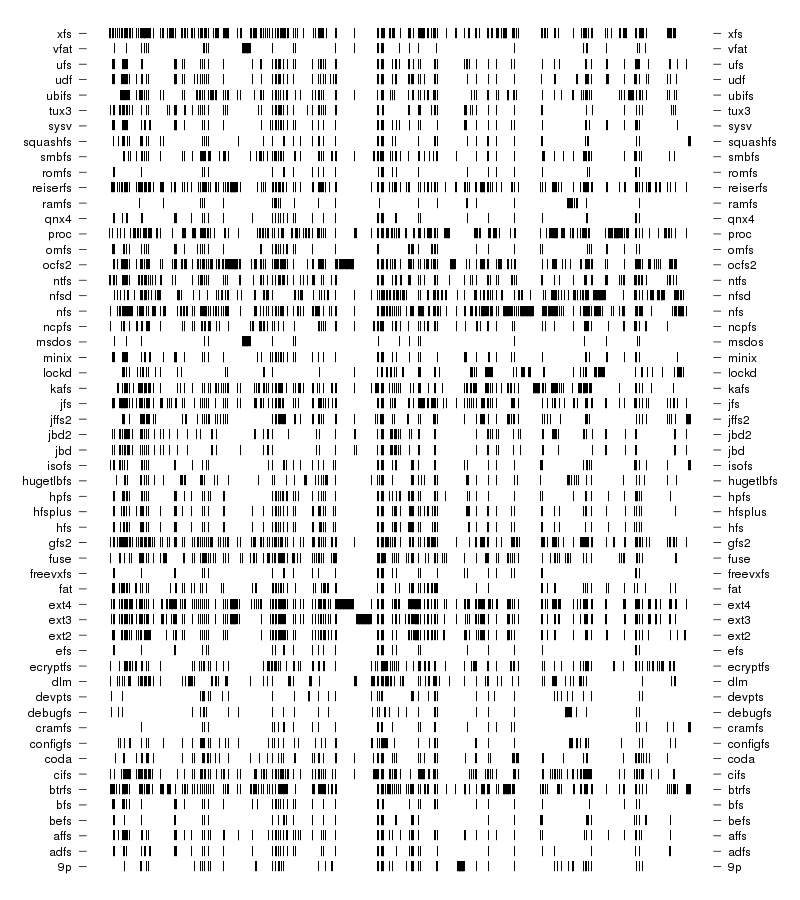 ---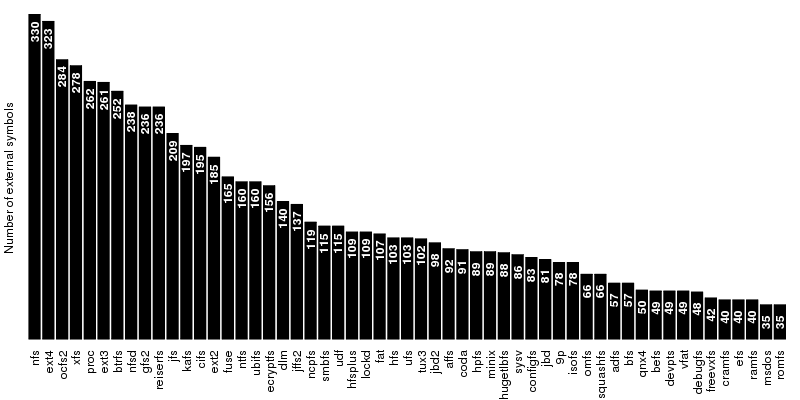 ---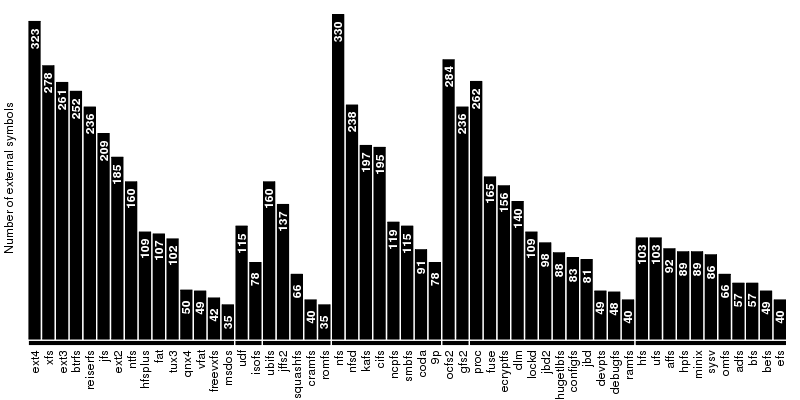 ---
---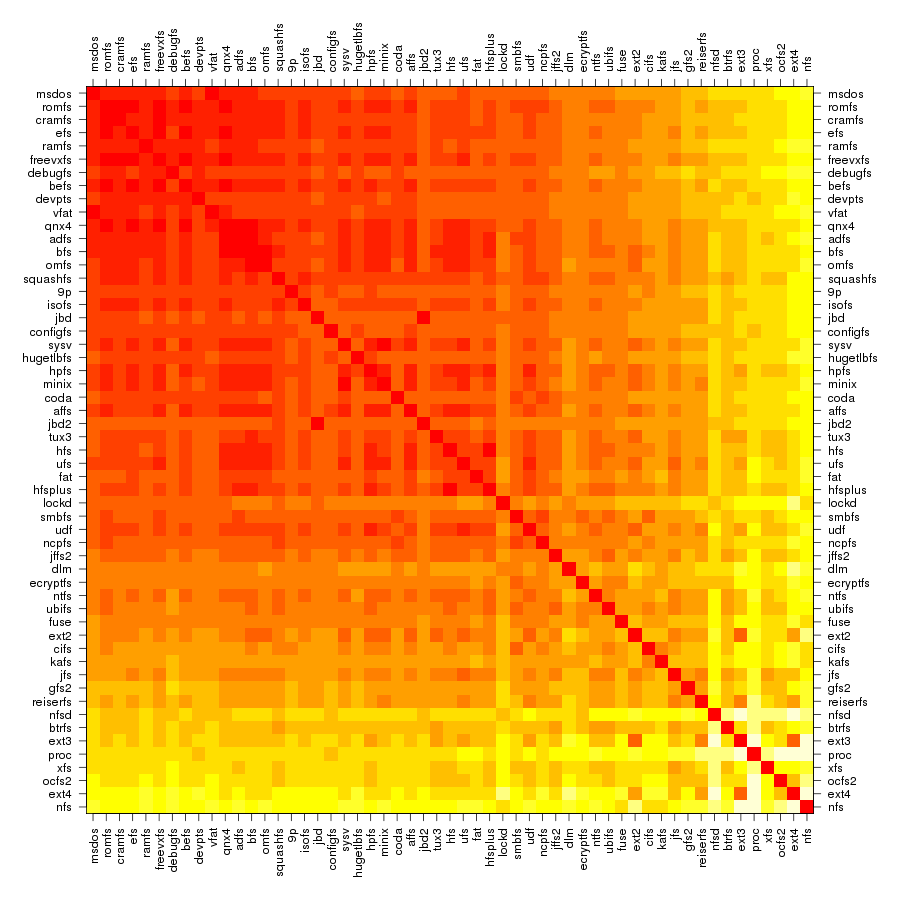 ---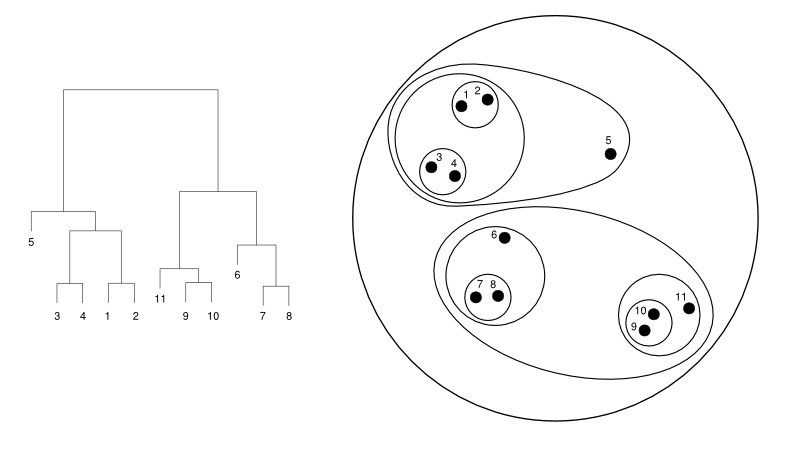 ---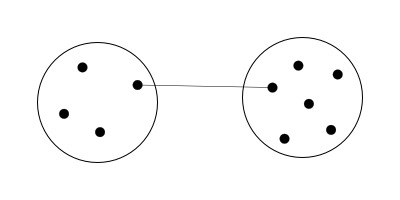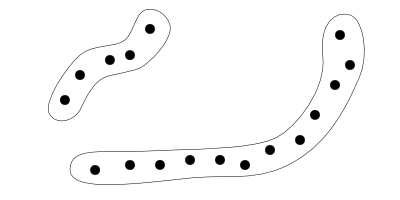 ---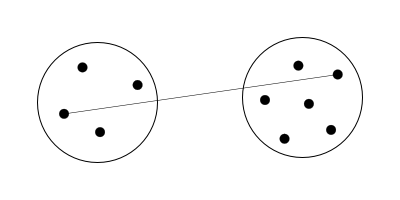 ---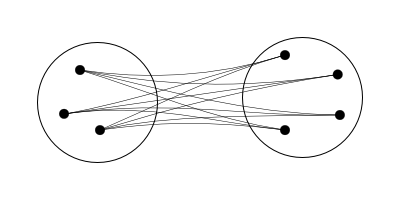 ---
---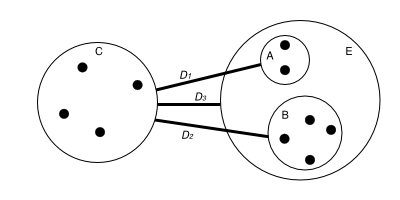 ---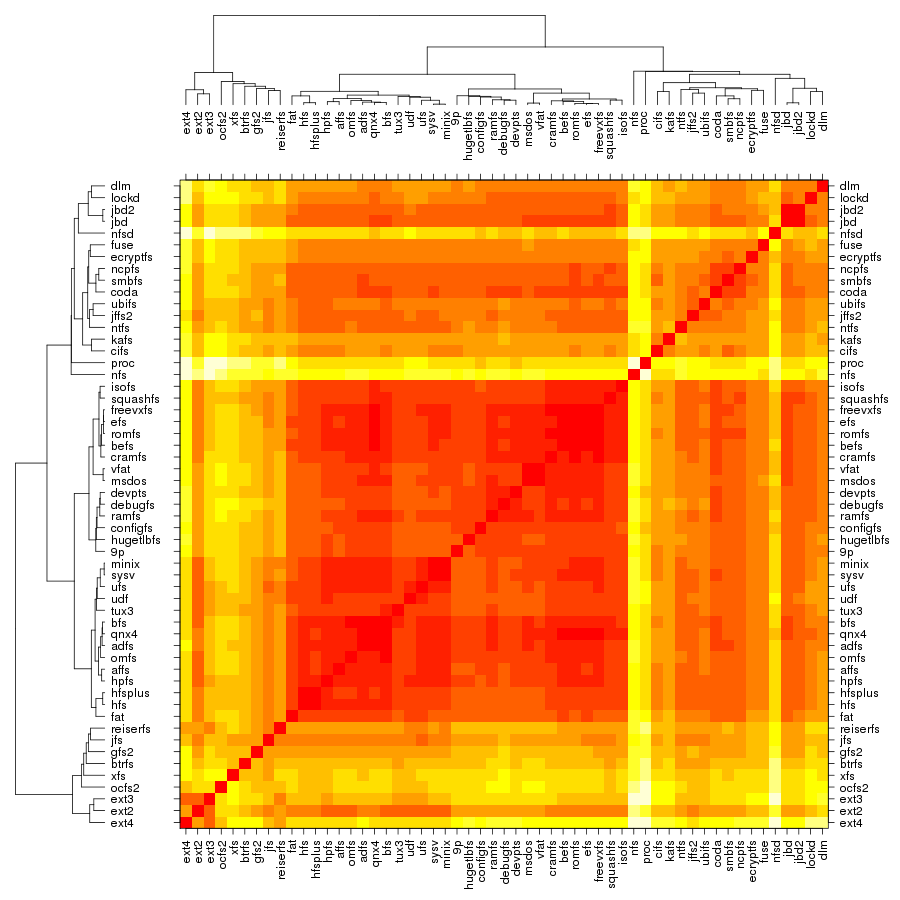 ---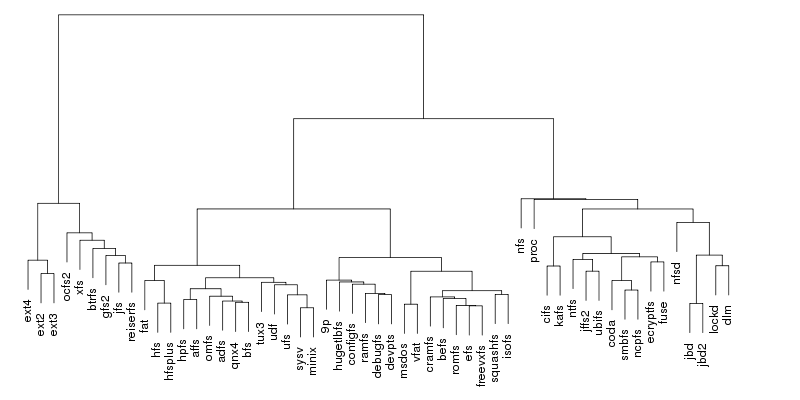 ---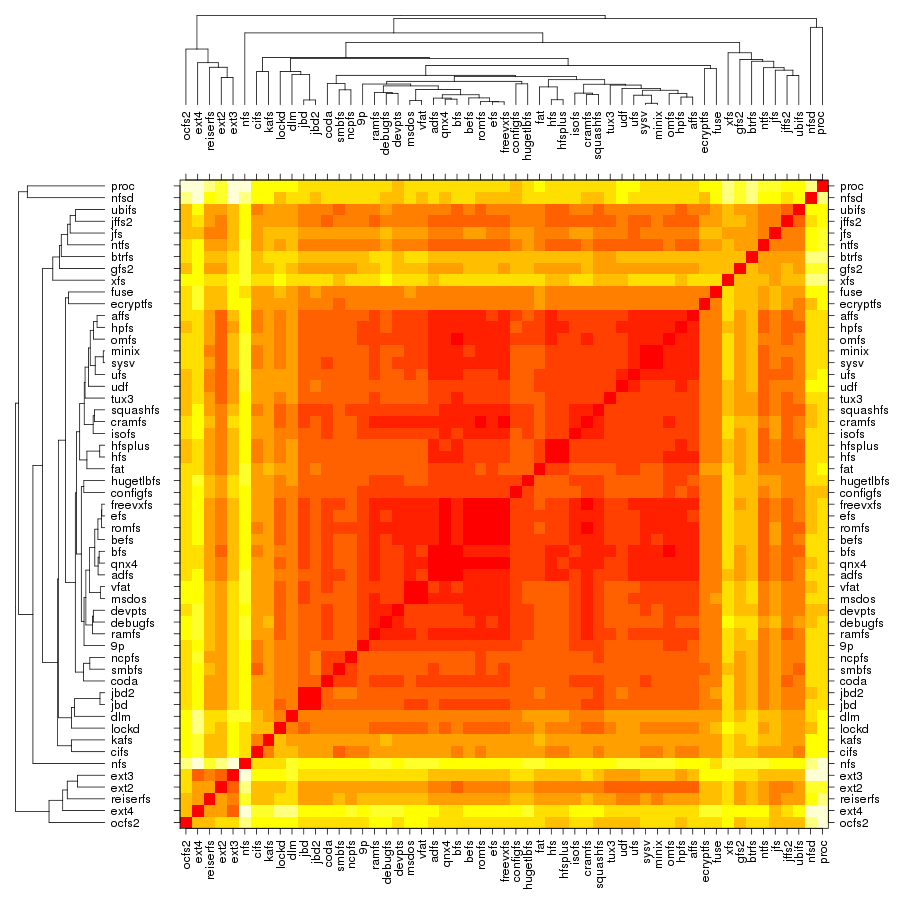 ---
---
---
---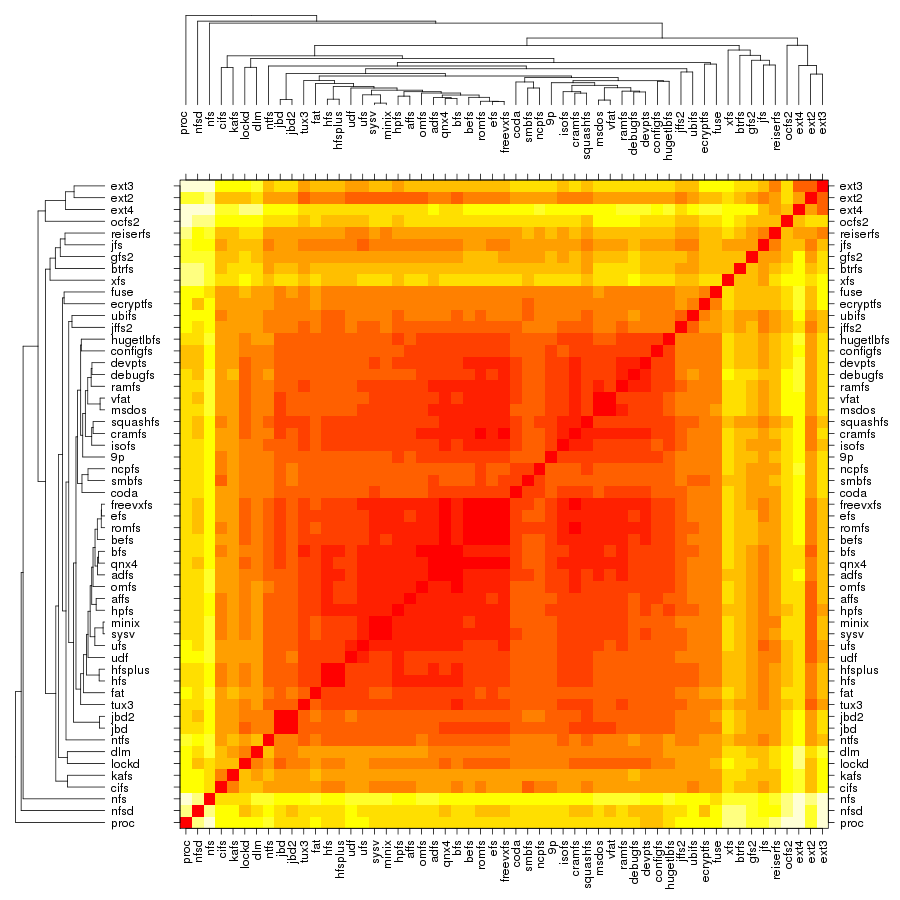 ---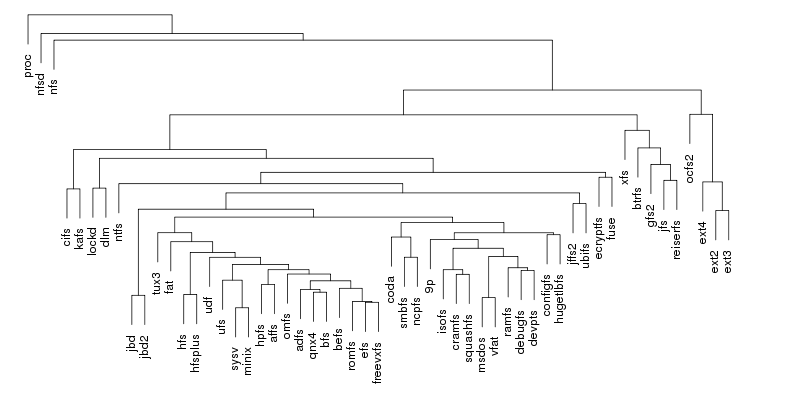 ---
Following are a set of dendrograms using Canberra distance. In our case, this metric is equivalent with the number of different external symbols between two modules. After each dendrogram a reordered map of symbols is also plotted.
---
---
---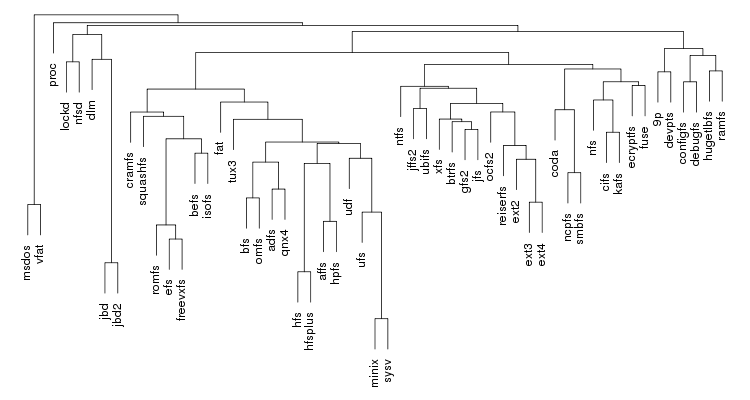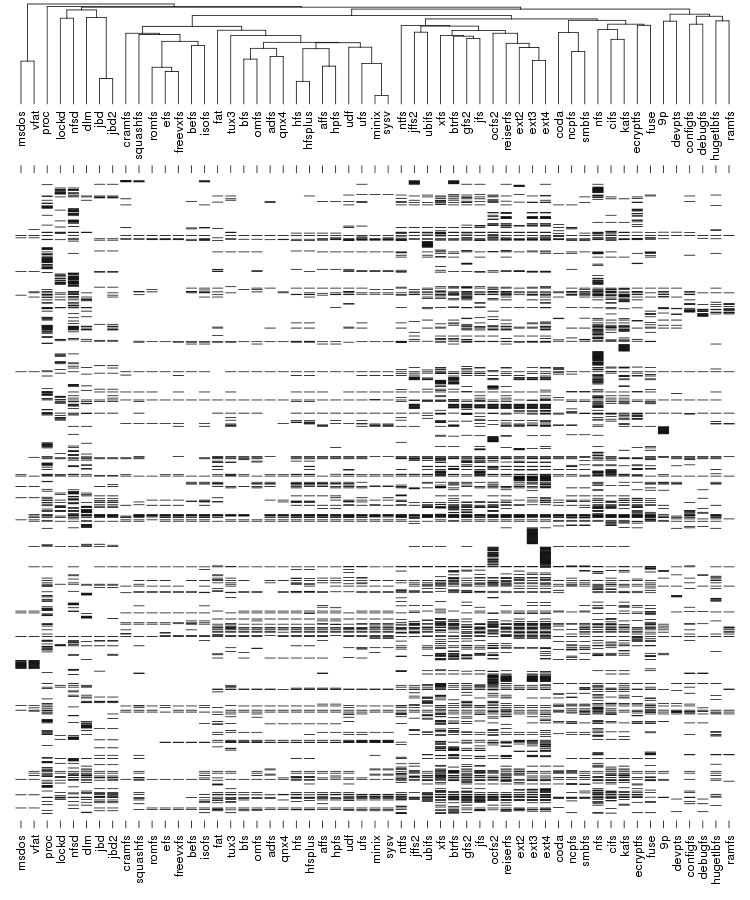 ---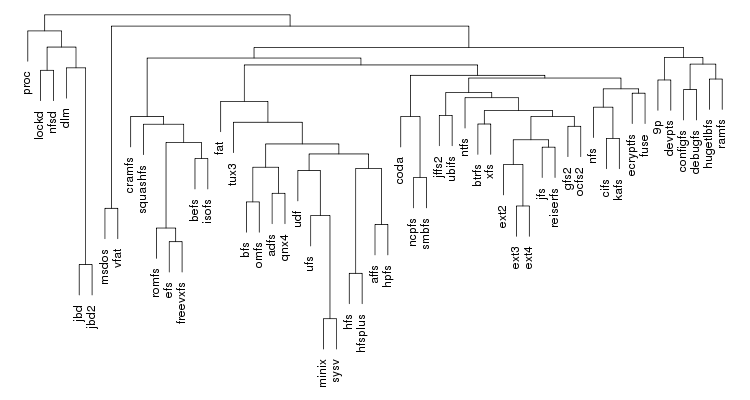 ---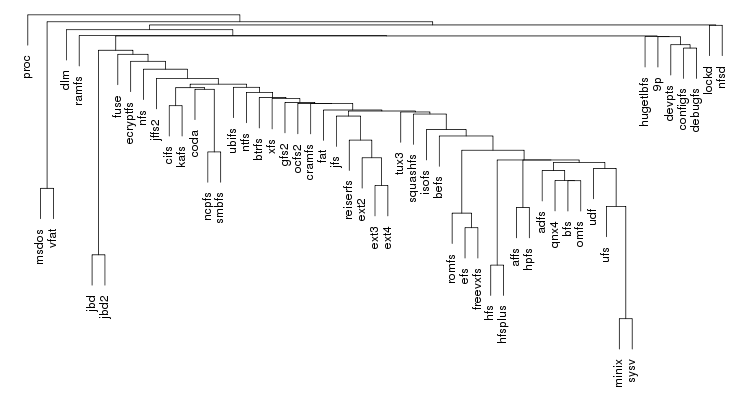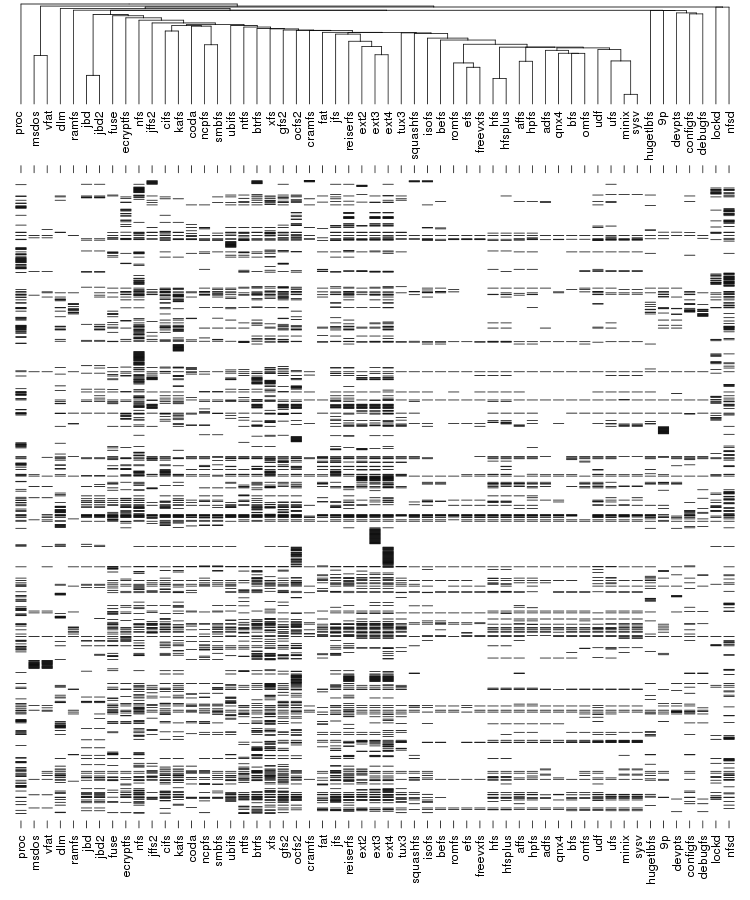 ---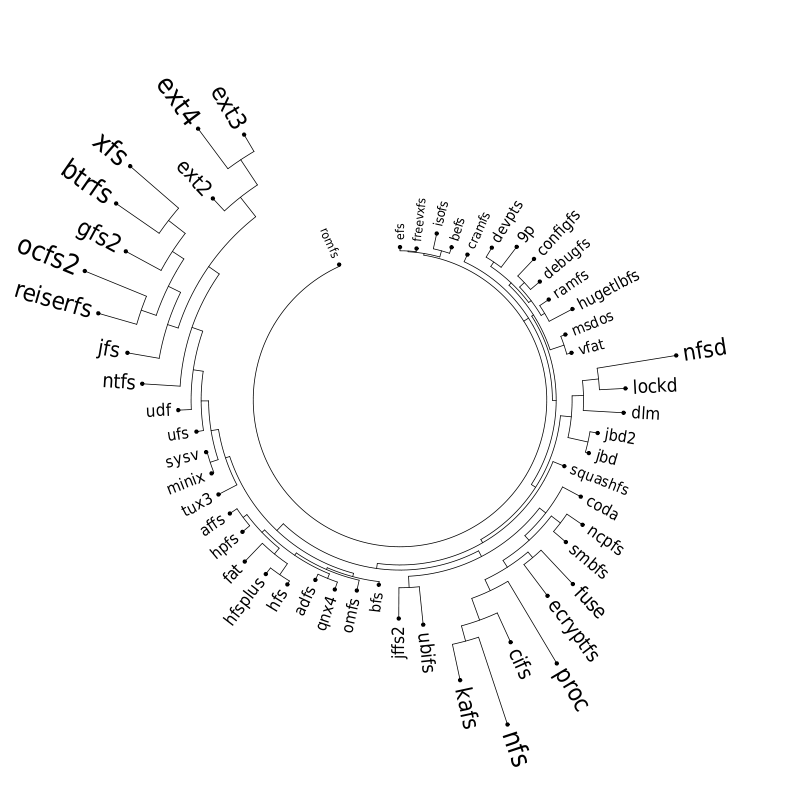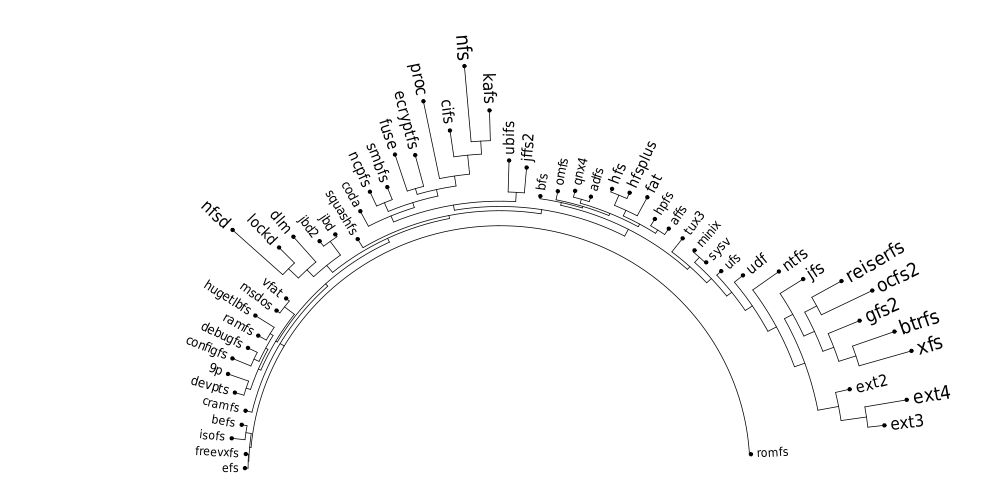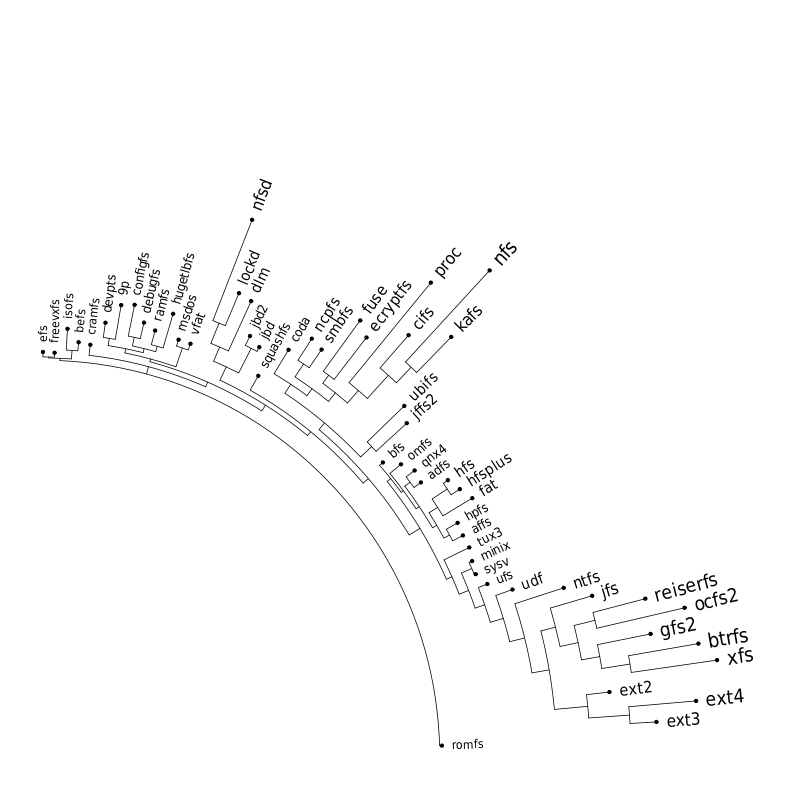 ---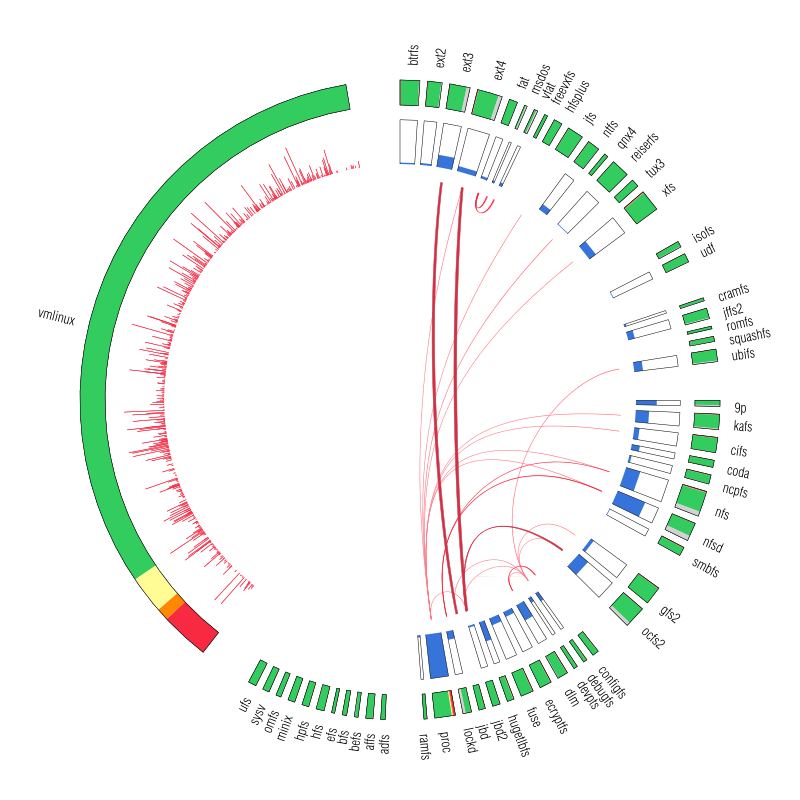 ---