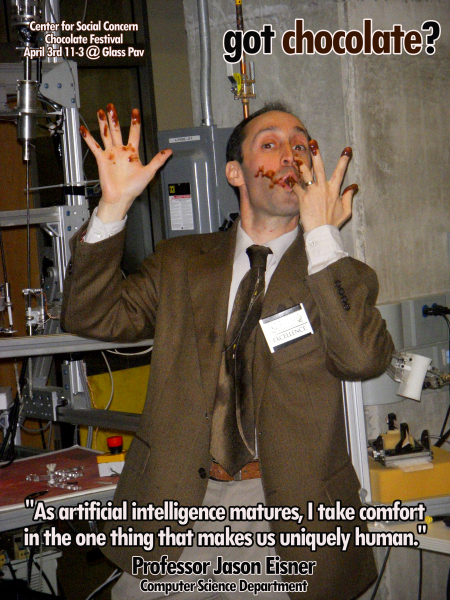 One of several posters for JHU's annual Chocolate Festival fund-raiser (in 2008).
Other suggested slogans:
"Real programmers don't need coffee."
"I'd be a mad scientist if you took away my chocolate."
70% or above gets an A from Prof. Eisner.
The chocolate in the picture came from a small Tupperware container with a mixture of cocoa powder, flour, and water. The photographer said, "Wow. No one else got it in their mouths. What does it taste like?" "Um, other people's fingers?"
---
This page online: http://cs.jhu.edu/~jason/fun/got-chocolate.html