Welcome Alex Fink, Sr. Grants and Contracts Analyst
September 4, 2020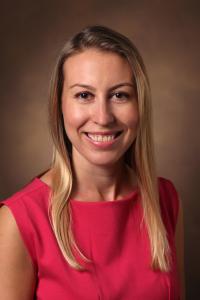 Alex Fink joined the Department of Computer Science in September 2020 as a senior grants and contracts analyst. Alex will support faculty and staff with financial and administrative activities and assist with pre and post award activities for faculty grants and contracts.
Previously, Alex worked as the senior financial analyst at Vanderbilt University Medical Center, for the Division of Diabetes, Endocrinology, and Metabolism and the Division of Rheumatology and Immunology. She earned her B.S. in Business Information Systems from Stevenson University in 2012 and received her MBA from the University of Maryland University College in 2016.
In her free time, Alex enjoys reading, gardening, and crafting DIY projects. Welcome to the team, Alex!