New CS Lecturer offers Unique Programming Course for Hopkins Engineers
October 15, 2018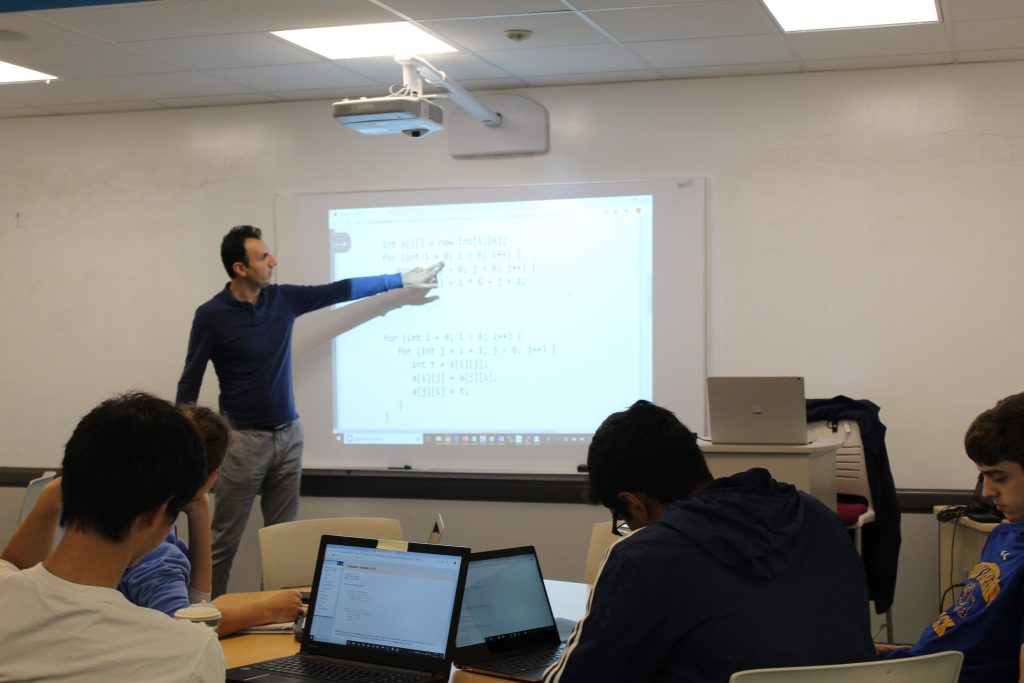 This fall, the Whiting School of Engineering is offering a new kind of course for undergraduates interested in learning fundamental programming concepts and techniques in real-time.
Flipping the model of the traditional classroom, the new course, Gateway Computing, requires students to listen to online recorded lectures in advance of class. In-class time is used exclusively for project work, quizzes, and hands-on exercises. The course is intended for all engineering majors. Its primary goal is to unify introduction to programming class across all engineering majors.
Ali Darvish, lecturer in the Department of Computer Science, Joanne Selinski, professor of Computer Science, and Ivan Sekyonda, a lecturer in the Department of Electrical and Computer Engineering, are teaching sections of the fall course.
"We use class time for active learning. This is primarily a programming class and the best way to learn how to program is by programming," said Darvish.
Darvish joined the Department of Computer Science as a lecturer in August 2018. Darvish comes to Johns Hopkins from Jacksonville University, where he served as assistant professor. He earned a doctorate in Computer Science from Iowa State University and his Masters in Software Engineering from Chalmers University of Technology, Sweden. Darvish's research interests include software engineering and testing, and computer science education.
Ultimately, Darvish hopes that students taking the Gateway Computing course will benefit from his new and exciting approach to teaching and learning.
"I am interested in novel pedagogical approaches and active-learning strategies, especially as applied in computer science education. I explore these novel techniques and ideas in my classes with the primary goal of providing an enhanced learning experience for all students," said Darvish.